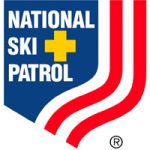 Hybrid – how to take the on-line class.
PLEASE take the time to read through this page prior to logging into the NSP website.
This Hybrid format will allow for more hands-on practical at the refresher while reducing lecture time. You do not need an NSP course number to complete this online portion. Therefore you can take this certificate to any Hybrid refresher.
NOTE:  After logging into NSP.org, make sure your contact information is correct because you will receive an e-mail upon successful completion of this course.
---
Get started…
Log in to NSP.org, using Chrome or Firefox Internet browser.
Click on the "Member sign in," input your Username and Password.
New page opens…
click on Member Resources at the top,
from the drop-down menu select, "Online Learning."
New page opens…
click on the LARGE box,
"CLICK HERE TO ENTER THE
ONLINE LEARNING MANAGEMENT SYSTEM"
New page opens…
You will be taken outside of the NSP.org website to Pathlms.com.  Once there follow the instructions by clicking on the "Courses" button.
After clicking on "Courses," a new window opens, and you will see this box on the left,
"2021 OEC Refresher B – online module & Workbook Exercises," click on it.
NOTE:




Complete your OEC Workbook




prior to starting this online portion!!!
Total expected time to complete this online refresher is 1.5 to 2 hours.
Note… you can pause this online course at any time and return later. (Upon returning you will be brought back to the last place you stopped.)
The mini-modules are in video format (3-7 minutes each), immediately followed by short quizzes (average two questions each).
You can replay the videos as many times as you like by clicking on the, "go back to course" button.
Quizzes (multiple choice and matching), you MUST get 100% correct – don't panic, you have unlimited tries till you achieve 100% success.  You cannot move forward to the next module until your quiz is 100% correct.
Once complete – print your certificate and bring it to the refresher of your choice. (You can make a 'soft-copy' too.)  In addition you will also receive an e-mail (from 'Blue Sky'), with the link to your certificate.
You can e-mail your digital copy to Rick Malek.