RCI Vacation Exchange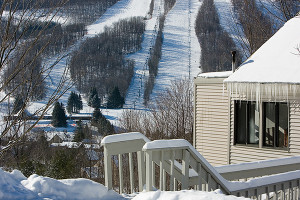 While you will always want to spend time at Hope Lake Lodge, you may also want to travel elsewhere for your vacations. Thanks to our affiliation with Resorts Condominium International, your dreams will become reality as you will have the opportunity to spend time at nearly 5,000 resorts in over 100 countries worldwide. When you travel you can stay in condos, villas and, yes, even castles for pennies a day!
Due to our great location and wide variety of amenities, Hope Lake Lodge has earned the prestigious Gold Crown Designation from RCI, signifying our resort as the Best of the Best! This assures wonderful, personal vacations at Hope Lake Lodge and presents an appealing option to others when trading your weeks. Our owners can travel to Europe, the Caribbean, Asia, Africa, and thousands of locations throughout the United States, including exclusive Disney properties.