EQUIPMENT RENTALS-
Visit our Conditions Report page before visiting as hours of operation may change due to the weather.
Please purchase rentals when you arrive at Greek Peak from the ticket windows, Guest Services or the Rental Department. If you have questions please call Rentals at 844-847-2856.
The Greek Peak Rental Shop offers the latest in skis and snowboards.
The Rental Shop is your one-stop-shop for everything needed to get out and enjoy the slopes – lift tickets, rentals & lessons! From beginner to high-performance, you've come to the right place!
Our rental gear was specifically designed to accelerate the learning process for beginner skiers and riders and to make everyone more comfortable. The "Rossignol Experience Program" offered, equips the skier or boarder with the latest in shaped ski and snowboard technology.
Our staff will assist you with the proper boot fitting, explanation, and sizing of the equipment, and answer any questions you may have. A well-trained staff maintains our gear for the best possible performance.
NOTE: Ski packages include skis, boots, and poles. Snowboard packages include boards and boots. Packages DO NOT include helmets.
Pick Your Package:
Basic (green) – beginner/occasional skier/entry level ski.
Sport (blue) – semi-regular skier, intermediate/mid-level ski. (Limited Supply)
Performance (black) – experienced skier/high end ski to take your ride to another level! (Limited Supply)
Tuning & Repair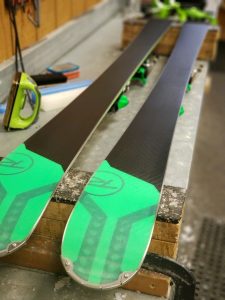 The performance of your skis and snowboards can deteriorate over time if they are not properly tuned. This is where the Greek Peak Tuning and Repair Department comes into the picture!
Call us with questions: 888-393-5907 or email: tuningandrepair@greekpeak.net
Our trained staff can get your skis or board back in shape, and performing like new! If you are unsure about what your equipment may need, ask our friendly staff, and they can recommend the perfect tune for your needs. We will be happy to perform any base or edge repair work on your skis or snowboard. Visit the Hours page for hours of operation.
Our Tuning shop features all top of the line Wintersteiger ski and snowboard tuning equipment to meet the highest levels of servicing for your equipment. The Greek Peak Tuning and Repair shop has established itself as the premier tuning shop in Central New York. We offer same-day or overnight service. Equipment needs to be in by 5 pm for overnight tuning. There is a $10 (up)charge for this service.
Stop into the Tuning and Repair shop and check out some of the top models of Rossignol, Atomic, Volkl and Stockli skis available in our Sport and Performance rentals.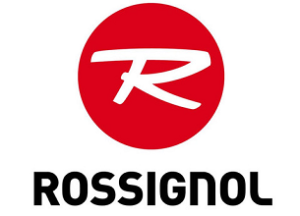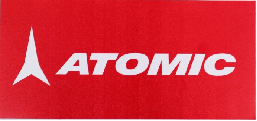 Be sure to ask about our Special package: Buy 4 Full Tunes at $300 & Get The 5th Free.
Rental and Repair Pricing
Single Day Rentals
Adult
Junior*
Full-Day Basic Ski or Snowboard Rental
$42.00
$37.00
Night Ski/Snowboard Rental Package
$37.00
$33.00
Pee Wee Rental Package- Ages 3-4
n/a
$25.00
Sport Rossignol/Atomic Package*
$56.00
(Skis only: $51)
n/a
Performance Volkl/Stockli Package*
$71.00
(Skis only: $66)
n/a
Skis Only / Snowboards Only
$26.00
$22.00
Ski Boots Only** / Snowboard Boots Only
$22.00
$16.00
Helmets Only
$13.00
$13.00
Poles Only
$8.00
$6.00
*Limited number of sport boards available.
**Not all boots will fit personal skis, there is a $35 fee for any adjustment (and required binding test) needed.
Multi-Day Rentals
Adult
Junior*
Ski Rental or Snowboard Rental Package (helmet not included)
2 Days
$78.00
$71.00
3 Days
$115.00
$103.00
4 Days
$150.00
$134.00
5 Days
$181.00
$161.00
Helmet
2 Days
$24.00
$24.00
3 Days
$35.00
$35.00
4 Days
$44.00
$44.00
5 Days
$55.00
$55.00
Limited selection of outerwear available for rent: Coats: $17/day, Pants $17/day, Gloves: $9/day, Goggles: $9/day
*Junior is age 14 years and under.
**Rates are subject to change without notice. All prices include tax.
Service
Skis
Snowboards
Full Tune (Minor P-Tex, Base Grind, Stone Grind, Edge Sharpen, Hot Wax)
$75.00
$75.00
Light Tune (Base Grind, Stone Grind, Edge Sharpen, Hot Wax)
$55.00
$55.00
Stone Grind
$30.00
$30.00
Sharpen & Hot Wax (Side Edge Only)
$35.00
$35.00
Sharpen Only (Side Edge Only)
$24.00
$24.00
Hot Wax Only
$22.00
$22.00
Hot Buff Wax Only
$12.00
$12.00
P-Tex Major Gouges
$29.50
$29.50
P-Tex Minor Gouges
$23.50
$23.50
Edge Repair/Inch (No Warranty)
$12.00
$12.00
Binding Release Check & Adjustment
$35.00
–
New Binding Mount
$55.00
$18.00
Binding Re-Mount
$60.00
–
Binding Adjustment
–
$12.00
Heli Coil Inserts (Each)
$4.50
–
Pole Basket Install/Pole Cut
$6.50
–
Five Pack Full Tune
$300.00
$300.00
Nordic Skis
Full Tune (Sharpen & Tune Edges, Temperature Wax)
$35.00
Wax (Temperature Wax)
$18.00
Mount Bindings
$47.00
*Pricing subject to change. All pricing includes tax.
**Tuning supplies and wax are also available for purchase, starting at $6.
---
2022-23 Rental FAQs