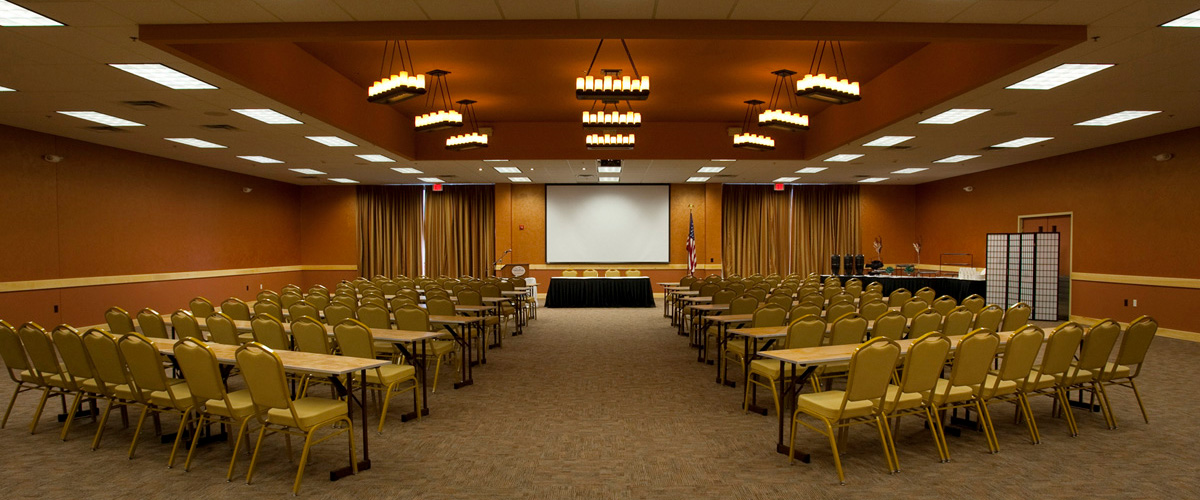 Conference Space
It's time to get off Zoom Calls and get your teams back together in a COVID safe environment. At Greek Peak and Hope Lake Lodge we have a variety of scenarios to make meetings safe and fun again and lots of greenspace areas for these meetings and activities. Your employees want to get back together with their peers so why not have a half day meeting in a social distance meeting setting and half day team building session on a Challenge Ropes Course, Zip Line Tour, a thrilling Mountain Coaster ride, and mountain hikes. We will even connect you with leading presenters specializing in strategic planning, resilience, and reuniting teams after the pandemic. Whether it's a brainstorming session or a board meeting, Hope Lake Lodge is the perfect place for your next conference or corporate meeting. Your staff works hard. Get them together for some outside fun!
Hope Lake Lodge and Greek Peak offers a variety of venue options for your event including the following meeting rooms: Hope Lake Park Pavilion (open, covered outdoor space), Adirondack, Charles Baker, Acropolis, Leonidas, a 6,000 sq. ft. deck, and an open air outdoor pavilion overlooking Hope Lake.
Hope Lake Lodge and Greek Peak amenities include the latest wi-fi technology, multiple meeting, and break-out rooms, and complete food and beverage service.
To arrange your conference, please contact:
Kim Thayer
Sales Director (specializing in the Cortland, Ithaca, Binghamton, Southern Tier and down state market areas).
844-846-9575
Kthayer@greekpeakmtnresort.com 
---