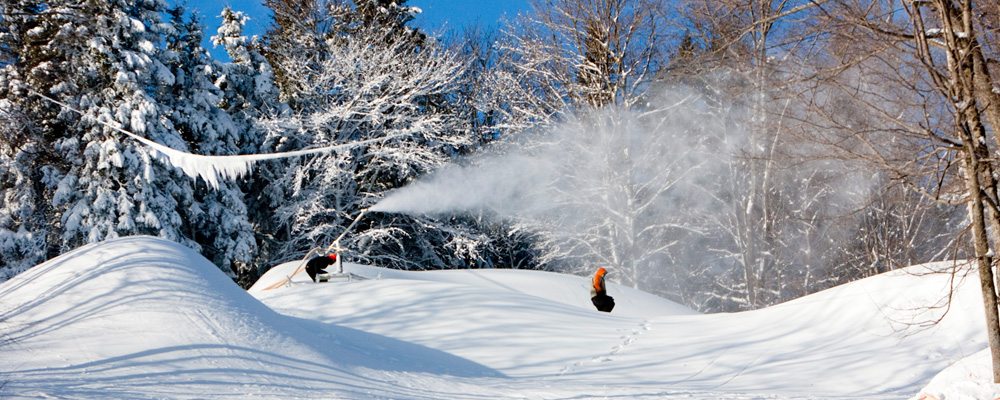 New Investments and Projects for the 2023-24 Ski Season
April 25, 2023
CORTLAND, New York (April 25, 2023) – While the 2022-2023 ski season has just ended, Greek Peak is already looking ahead to the 2023-24 season and has announced nearly $1.0 million in ski-side improvement projects for the coming season, which marks their 65th anniversary year as Central New York's home mountain.
The new snow-making infrastructure projects from this past year were key to delivering 114 ski days for the 2022-23 season versus 107 the previous year. In an uncharacteristically warm and low-snow accumulation year, ski guests marveled at how well Greek Peak was able to maintain its covered terrain. In 2023-24, ski enthusiasts will enjoy new snow-making pipe and air line on Hercules along with 57 new HKD snow-guns and new hydrants all around the mountain. The east mountain pumphouse will have pumps replaced, which will double water output from 900 to 1,800 gallons per minute to run the new, high-efficiency snow guns.
Wes Kryger, president of Greek Peak Mountain Resort, lauded the upgrades as a continued commitment by ownership to add to the exceptional ski experience Greek Peak offers its guests each year.
"Investments like these are significant and they're part of what has made Greek Peak a regional skiing destination for so many years," said Kryger. "We are in year three of a five-year snow-making plan, and our focus continues to be on the mountain and the overall guest experience."
In addition to the snow-making upgrades, Chair 1 will have a new variable drive installed and will receive a fresh coat of paint in the off-season. Skiers and boarders will also enjoy upgraded trail lighting and a significant investment in new rental equipment featuring additional rental helmets, skis, and snowboards.